Welcome to Tony O'Leary Music Land & Sea Website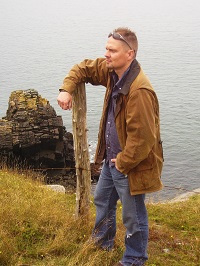 About Tony O'Leary

Tony O'Leary is a resident of Western Bay Newfoundland who enjoys keeping Irish Newfoundland music alive. His love of music started at a young age when he began playing the accordion and as he got older he picked up the mandola, mandolin and guitar.
Throughout his musical career he has had the opportunity to travel North America playing with various musicians at different venues from pubs to concert halls.
New Tracks on iTunes - June 2013
Looking Out to Sea

Two new tracks you will be sure to enjoy:
- Looking Out to Sea
- Greensleeves / What Child Is This


Available on iTunes - Click here to buy
Newest CD Release - June 2012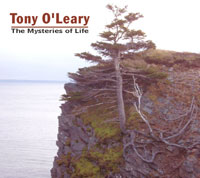 The Mysteries of Life

This CD is dedicated to all the folks in the 21st century who respect and revere nature, for without them future generations wouldn't have any wilderness left. Also to those folks who never understood what nature and it's great force is all about? The best way to answer this question is a sense of connection and involvement. The Ancient First Nations people summarized it best in this old saying "The farther a person's feet are removed from the earth the less respect they have for living and growing things." This saying might be old however it is just as applicable in the 21st century as it was thousands of years ago. May the lessons and teachings of the Ancient First Nations Elders be instilled in future generations. Let's do it for our children. Yours in conservation Tony O'Leary
For more information on this release, click here.

Available on iTunes - Click here to buy
Past CD Releases
Tonys' Latest CD, Tony O'Leary Rock's the Rock. Celtic Folk Rock featuring some of the finest musicians in eastern Canada. Celtic based with accordion, fiddle and drums driving the beat. Enthusiasm and verve is the best way to describe this CD. Check out the rave reviews on my web site.
Click Here to get more information about this exciting release.

Available on iTunes - Click here to buy

Pump The Box CD is dedicated to all the transient workers both past and present who travelled many miles to earn a living for their families. It just ain't easy. Also, to all the folks I have had the fortune and misfortune to meet...

Available on iTunes - Click here to buy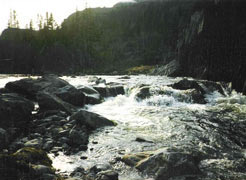 Environmental Advocacy

2013 - June
See the great improvements that have been made here.


Previous Updates:
Tony is also very much involved in protecting our environment and encourages all our young people to conserve and protect all of our wild spaces, for if we do not, the future of the next generation will be compromised. He hopes that in the future we will all look at nature as an extension of ourselves. To view more information on Tony's involvement with environmental issues, please Click Here

Read the latest...

Buck passing or passing the buck is defined as the the action of transferring responsibility or blame onto another person and no doubt these guys are pros...
Read "Pass the Buck"...