Career Highlights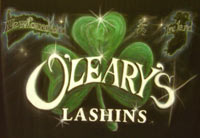 Throughout his musical career he has had the opportunity to travel North America playing with various musicians and at different venues from pubs to concert halls.



Recent Highlights
Brigus Blueberry Festival, Brigus, NL Summer 2016
Princess Sheila Nageria theatre, Carbonear, NL - June 18, 2016
Summer '16 Show. fundraiser with proceeds going to Tim Noel's transplant fund and Pray for Parker Fund
Played with other artists including Sharon LeShane and Greg Bowers
---
Previous Musical Activity
Button Accordion Champion at the Trinity Conception fall fair (for Newfoundland & Labrador)
Played accordion on the Scademia Tour Boat
Performed at the Newfoundland and Labrador Folk Fest
Performed at the Fisheries Research & conservation Convention
Released Album " Music in The Air"
Performed on the opening night show At The Harbour Grace Stadium with Buddy Wasisname and The Other Fellers arena tour
Performed with the Sons of Erin for a benefit concert at the St. John's Arts and Culture Centre
Performed at Northern Bay Sands Beach Bash along with Celtic Connection
Snow down 1999 Canada winter games musical celebration
Performed at the MIA awards in Stephenville Newfoundland
Played musical arrangements on Neil O'Leary's CD "Up All Night". This CD was nominated for six awards including Album of the Year, by MIANL (Music Industry Association of Newfoundland and Labrador)
Music Industry Association Emerging artists tour of Arts and Culture Centers in Newfoundland & Labrador and taught classroom work shops for a Newfoundland school tour.
Performed at "The Mile One Stadium" in St.Johns, Newfoundland
Performed in the "Keeping our Musical heritage Alive" school tour
Played musical arrangements on Neil O'Leary's cd
Performed in Carretour Mondial de l'accordeon Festival in Montmagny, Quebec's International Folk Festival
Performed for members of the royal Canadian Legion in Iqaluit, Nunavut
Performed with Michael Doyle in Iqaluit, Nunavut For Canada A Day Concert and Celebration
MUSICNL - Nominated 2007 Instrumentalist of the Year
Other Notes:
Some of Tony's music has appeared on compilation cd's with artists such as The Irish Rovers, The Fables, Great big Sea and The Ennis Sisters.
Tony played 6 years with "The O'Leary's and Michael Doyle" at art and culture centers and pubs through out Newfoundland and Labrador
Also performed at the Stephenville youth rally
Co produced "Music in the air with" with The O'Leary's and Michael Doyle
Played in many benefit concerts throughout Newfoundland including the Janeway hospital in St.John's Newfoundland
Tony has also done many TV. (NTV) and radio interviews promoting his music
Performed with The O'Leary's and Michael Doyle receiving some national coverage on TSN during the Canada Winter Games
Performed with The O'Leary's and Michael Doyle for the C.B.C crew, Peter Mansbridge, The National News Anchor