Photo Galleries: Hall of Shame
These pictures are some of the best of the worst that can go wrong if no one practices good stewardship to the land. Don't let it happen in your town. Your children have to inherit that mess. Some wrecks & garbage have been removed so far. More improvements to come.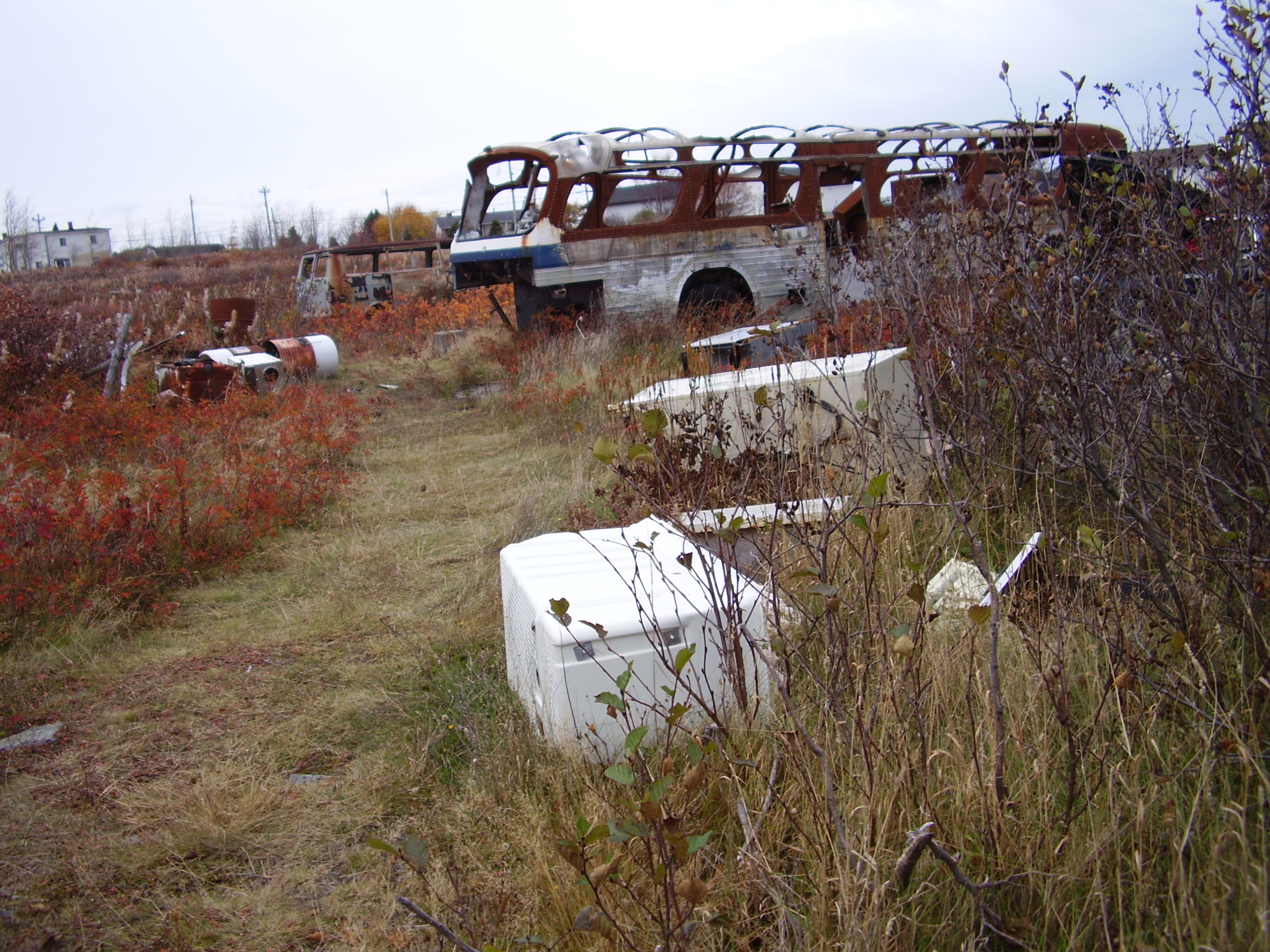 Here is a pic of what can go wrong if a dump site is left in the middle of a community. People construed that it is perfectly ok to dump there. After about 15 years or so it was finally removed. This dump site was in front of my home. This picture was taken in the 21st century if you can believe it. Thankfully this dump site was cleaned up for the most part and some form of car wreck removal and recycling has been put in place in the province. This is just an example of one of the many dump sites that have been cleaned up.
Despite the many problems in the past, a great recycling program has recently been put in place to take care of this kind of scrap metal in our province. We have to be grateful for that.

Special thanks to the Perry's Cove, NL recycling depot!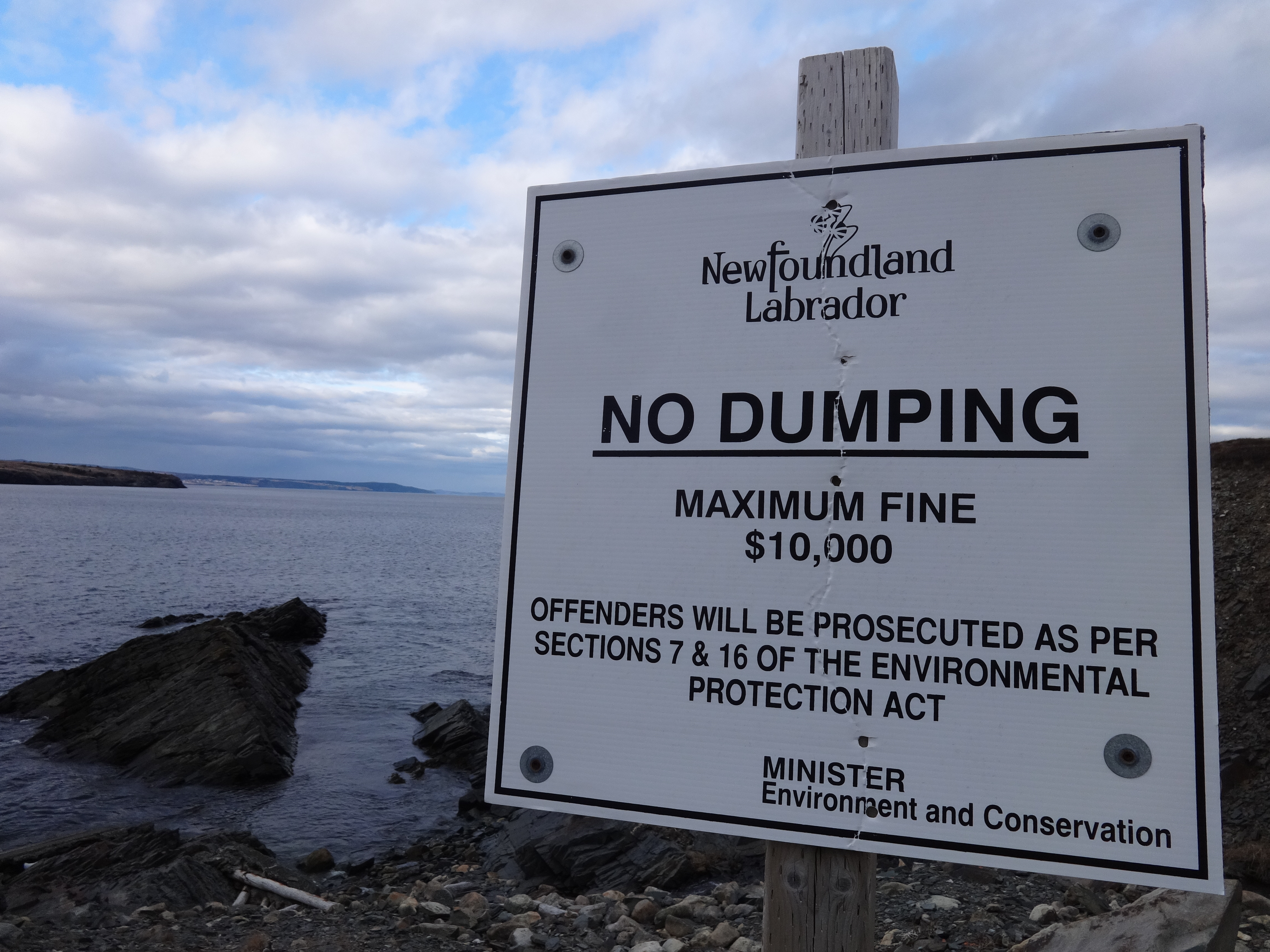 It is really too bad in this world that we need these signs to remind people that dumping is still dumping, whether on land or water. We only have one Earth.