Environmental: Letters & Articles
Letters I wrote to our government leaders because I believe our land should stay beautiful. To all governments and global citizens who think it costs too much time and money to protect our remote wilderness areas, think again! Quality is in the water you drink and the food you eat. It's the survival of all life on this planet. It's that simple.


It seems that people are finally starting to take our environment seriously. As you can see in my June 26th letter to the Minister of Environment and Conservation Mr. Tom Hedderson, dumpsters and car wreck collection have begun. This is a wonderful start, but we can't stop now!

Read my letter of environmental improvements here.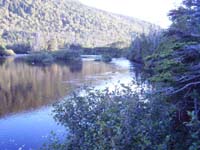 Pass the Buck
Buck passing or passing the buck is defined as the the action of transferring responsibility or blame onto another person and no doubt these guys are pros...

As you can see from the letters and emails listed below, for a long time I have been trying to have car wrecks removed from the area without much happening.

Through all of this effort, I am now right back to where I started...

"With regards to the issue of the car wrecks, this falls under the jurisdiction of Government Services. You can call the office in Harbour Grace at 945-3107 and relay the information to them and they can make arrangements for someone to come out and look at the problem and proceed from there.
- Erica Warren, Assistant to Charlene Johnson,M.H.A."

I have written back with the following...

"Hi Charlene,
The car wreck problem on the North Shore has been past around by everyone. Yet nothing has been done. This is not rocket science. Has government services in Harbour Grace got the heads up on these issues from your office. I have tried calling them however they seem hard to reach. We have already had ample time and meetings with you and government. There is a dump site in front of my house and many other parts of our fine province that need prompt action. By the way I spoke to Derek Vokey in Harbour Grace on these issues years ago and I was told to talk to environment in St John's. They already know the issues in Harbour Grace. It was the first place I went. Time to get this done!!! I believe it would be a lot worst here if it were not for a few of us. I am serious!! It is really time to get this tourist attraction cleaned up. Sustainable resource management is the key. Isn't that what you said on your last email. Looking forward to answers!!!"

And, have passed the information to...

"Hi Derek (Vokey),
Here is a copy of the email I sent to Charlene Johnson. As you will see on my web site and my previous letters I have written to government, there is a serious problem in many parts of rural Newfoundland. My pics and letters speak for themselves. Really hope this can be resolved soon!! My web site is www.tonyolearymusic.ca . Everything is on my web site about these issues. "

silence...

ENVIRONMENTAL SAFETY LETTERS
In regards to my environmental letters that were posted in the many newspapers over the years; I am just thankful to have had the opportunity to drink water from a babbling brook and enjoy the natural history of Newfoundland and Labrador. We need these remote wilderness areas for future generations. Let's keep wilderness safe, we owe it to our children. That is exactly what these environmental letters are all about. The privilege that can't be taken for granted!!!

Yours in conservation Tony O'Leary

August 19, 2015
My letters regarding my environmental concerns can be found in the following publications:
The Newfoundland Sportsman
The Newfoundland Herald
The Newfoundland Evening Telegram
The Compass
The MUSE university newspaper
Ottawa Citizen
Toronto Sun
IN THE END ITS NATURAL LAW THAT WILL HAVE THE LAST CALL. CAN WE AFFORD TO DEGRADE NATURE AND ITS GREAT FORCE ANYMORE.
Newest
2013
2012
2011
2010
2009
2008
July, 2008 Environmental issues, What's Perfectly Legal... Letter to Charlene Johnson
Comments:
Tony, Congratulations. Your letter to the editor was terrific. - Bill Westcott, Clarke's Beach
August, 2008 Environmental issues, Letter Charlene emailed me... Letter to Charlene Johnson
June, 2008 Environmental issues, What do you believe? Letter to Shane Mahoney
May, 2008 Environmental issues, People still dumping in Spout Cove Letter to Shane Mahoney, Caribou Monitoring Program
March 23, 2008 Environmental issues, Wahnapitae area just outside Sudbury Letter to Shane Mahoney, Caribou Monitoring Program
Letter on Toxins in Humans Letter to Shane Mahoney, Caribou Monitoring Program
Letter to Shane Mahoney 2007 Caribou Monitoring Program
Letter to Shane Mahoney 2007 Participant Caribou Monitoring Program
*Shane Mahoney is a Biologist who recently held the position of chief of wildlife ecosystems. He now has the new position of executive director of science in the department of tourism. Known for his research on big game animals and conservation in Newfoundland and Labrador
2007
2006
Previous
View letters with Acrobat Reader